Supply Chain Management
PBHCL enables farmers to engage directly with buyers like FMCG, food processing and wellness companies to profit from high value customers who demand a secure supply base.
With a business model based on collaboration, we partner between producers, processors and marketers across the value chain to improve quality and increase efficiencies. We directly link production and processing requirements with farmers to meet consumer demand. Our warehouse and logistics network is designed to support global sourcing and just-in-time supply chain management needs.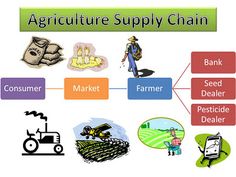 Our supply chain Mangment
Real-time order preparation (on request), specific added-value services on industrial products, high-tech, food and pharmaceuticals (labelling, packaging, special offer packs, assembly, etc.).
High-performance computerised management systems.
Development of integrated solutions with complete management of international transport operations, customs formalities, added-value warehousing and distribution.
Complete traceability of flow of goods.
Deployment of control towers enabling proactive response to improve the global performance of the supply chain and cost reduction.
Value Chain
News & Events
25 Oct 2016
Up Comming News,,,,,,,,,,,
25 Oct 2016
Up Comming News,,,,,,,,,,,
"The ultimate goal of farming is not the growing of crops, but the cultivation and perfection of human beings."
&nbsp― Masanobu Fukuoka, The One-Straw Revolution