Procurement
The procurement of commodities involves various steps, including quantification, sourcing, pricing and ensuring timely delivery to the central store.
Existing guidance for good procurement practice should be used in the design and management of procurement systems for counselling and testing commodities.
To enable customers to source the right quality and quantity at the right price and time, PBHCL facilitates integration with farmers for secure and reliable raw material supply. We leverage our in-depth knowledge of various commodities and the extensive backward linkages we have established with farmers to provide a highly cost-effective procurement system.
Operating a nationwide network of warehousing, logistics and transportation facilities across the country's largest agricultural producing regions, we efficiently source agri-produce for our customers.
strategic objectives:
selection of reliable suppliers of high-quality products;
procurement of the most cost-effective products in the right quantities;
ensuring timely delivery;
ensuring transparency in sourcing, pricing and the management of supplies;
providing an early warning system for users about potential or actual problems in the supply chain which will affect the short-term or long-term availability of individual commodities.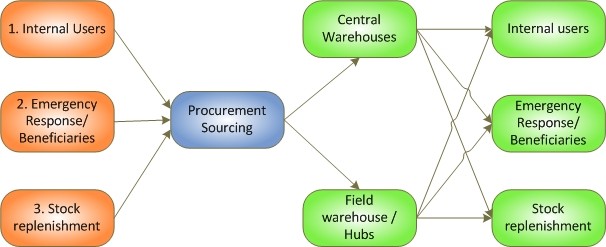 "The ultimate goal of farming is not the growing of crops, but the cultivation and perfection of human beings."
&nbsp― Masanobu Fukuoka, The One-Straw Revolution